While holding true to our DIY roots and remaining a climbing gym owned and operated by climbers for climbers, VV maintains the ethos of respecting the culture from which we came — tied to nature and community (and a band of misfits). We stay true to the original love of and passion for climbing, and continue the tradition of growing the sport while making new steps to create, support, and promote accessibility and diversity to the sport.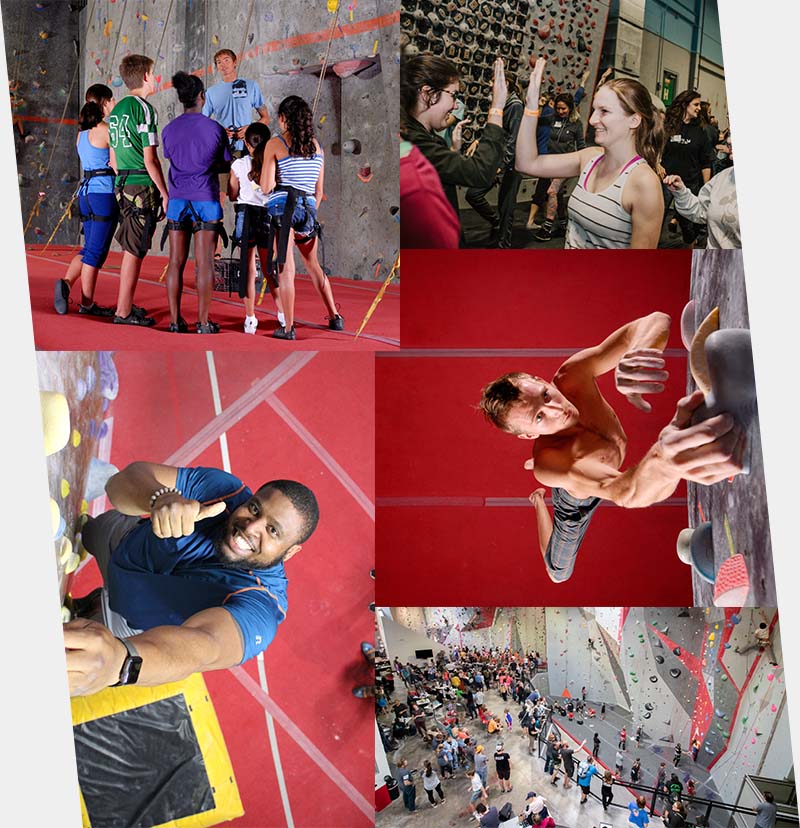 Tampa, Florida 1996. Adventure pioneer and visionary, Phil Yost built an environment for adventure junkies, climbing enthusiasts and misfits alike in a small warehouse with a bouldering cave, tire mulch flooring and roof climbing. This original clubhouse hosted many shenanigans as it introduced the sport of climbing to flat-landers, (Floridians).
In 2006 longtime climbers Hal and Christian purchased the gym and remodeled it themselves, replacing the tire mulch with carpet bonded foam and constructing a free-standing boulder for top-outs. Keeping the original fun-driven VV-spirit alive, they transformed the facility into a family-friendly environment, elevating the atmosphere and offerings.
In 2015, the St. Pete location opened as a full-service climbing gym, roughly 4x the size of VVTampa. This allowed for adding classes, lead climbing, group fitness, community outreach and private events. The new location and offerings continue to introduce more folks to the joy of climbing and expand the VV community. In 2021, long-time employee and manger, Kelly "KJ" Jackson joined the ownership group and is an active Managing Partner. Vertical Ventures continues to learn and grow in St. Pete, seeking out collaborative projects and new partners, empowering and encouraging staff in professional and creative endeavors, and making the gym more accessible to our local community while sharing the transformative experience of rock climbing.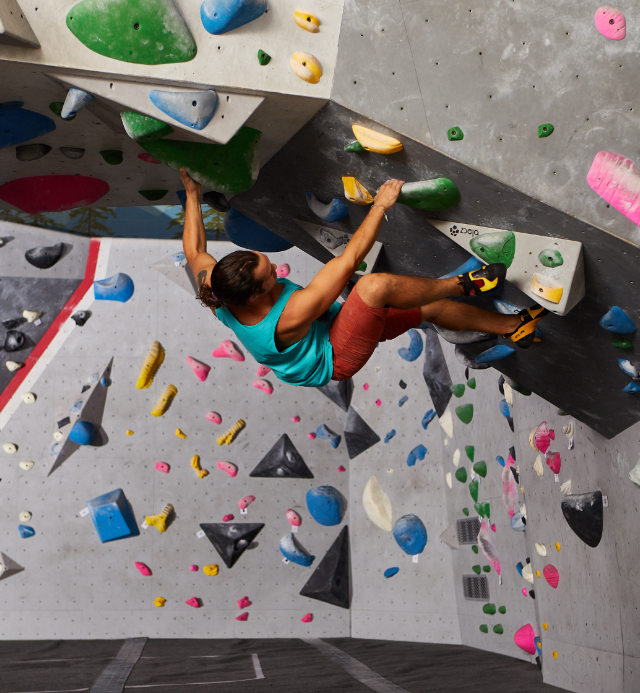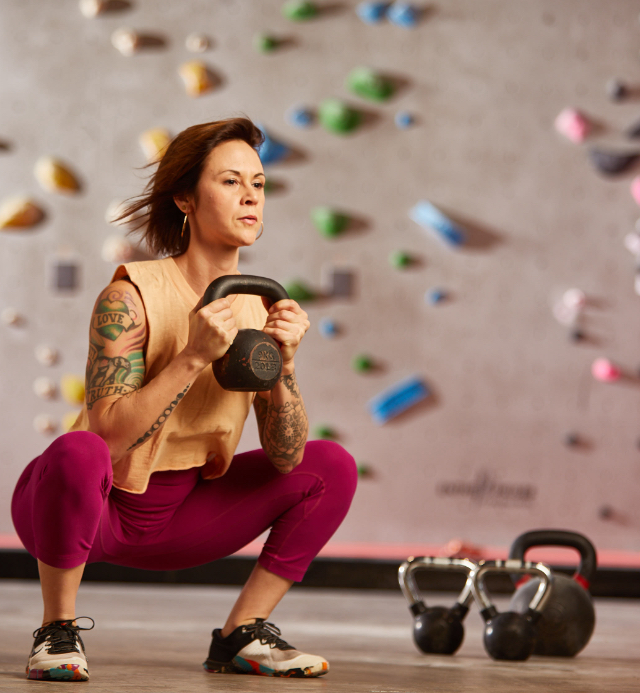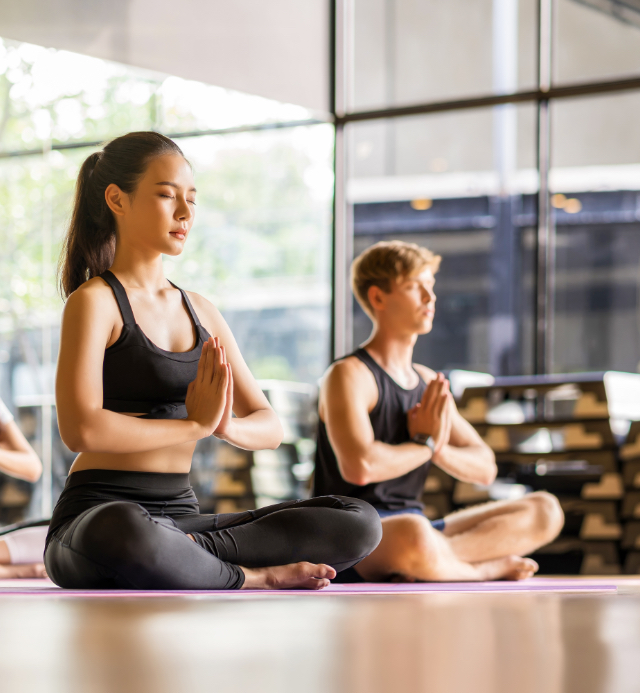 To create transformative experiences, inspire personal growth, cultivate friendships and build a community for all through rock climbing.
Community Partnerships & Involvement
We are committed to serving our community through engagement, support, and giving. Our partners and programs include:

SailFuture

Metro Wellness

The Phoenix

Girls Rock Camp St.Pete

Shorecrest Prep

Adaptive Climbing

USF Climbing Club

The North Face Walls Are Meant for Climbing

Non-Profit Fundraising Events

Li'l T Youth Scholarship

VV Membership Scholarship

University of Tampa Climbing Club

Creative Clay

CampOUT
FREQUENTLY ASKED QUESTIONS
Are memberships transferable?
No, you may not transfer a membership to another climber. Multi-visit passes however can be used for multiple climbers and may be used during one visit.
Can I freeze my membership?
Members may freeze their memberships for a maximum of 2 months per calendar year. All freezes begin on the 1st of the month. If you wish to freeze your membership, you must complete a change form, in advance, a minimum of 7 days BEFORE the 1st of the month. Simply visit the Membership Management page.
How do I cancel my membership?
You can cancel your membership at any time with no cancelation fees or penalties. All cancellations begin on the 1st of the month. If you wish to cancel your membership, you must complete a change form, in advance, a minimum of 7 days BEFORE the 1st of the month. Simply visit the Membership Management page.
Are there any family or discounted memberships?
Family memberships* are available at the following rates:
1st family member: Regular price per month
2nd family member: 25% discount
3rd+ family member: 50% discount
*Payment must be drawn from a single payment source.
What's the youngest age kids can climb?
All ages welcome. Climbing ability depends on the individual child. Kids as young as 2 and 3 climb at VV. Typically around the age of 6 years old, kids have the appropriate attention span/focus/strength and coordination to try climbing. They are usually also tall enough to reach more of the climbing holds. This provides them with a larger variety of climbs to attempt resulting in a much more enjoyable climbing experience.
Is there a discount for large groups?
Yes, we provide discounted climbing to large groups if the group event is planned in advance. To provide the best experience we recommend you schedule your event. Learn more by visiting our Events page or contact our Event Coordinator to discuss your event plans.
How often do the routes change?
New routes go up every Monday. We have a 6-10 week full gym turnover so you can be sure to have plenty of time to work on those most challenging routes while also getting fresh new routes to send.
If I come to the gym alone, who can belay me?
If you don't have a  partner, you can use our 8 auto belays. Anyone who is belay certified can belay you. Our members are very encouraging and friendly – ask around for a belayer! Or ask a staff member, we can recommend some members for you to climb with.
If I'm a new climber, should I rent shoes and harness or buy them?
It depends. If you think you'll climb with any regularity, having your own climbing equipment is critical. Your own shoes and harness will be specifically sized and fitted to your body, which helps performance. If you just want to try it out a couple of times, renting is a great option to get the feel for climbing.
Do you have lockers?
We offer open-air cubbies for the convenience of our climbers. Theft is not commonplace and we do have security cameras. Your valuables are your responsibility so we recommend you leave your valuables at home.
Do you have showers?
Yes! There are showers in all 3 of our restrooms. (Mens, Women's, and All-Genders)
STILL HAVE QUESTIONS? WE'RE HERE TO HELP.