AN EXCITING AND UNIQUE EXPERIENCE FOR YOUR TODDLER
Let us get your toddler moving, jumping and CLIMBING! The Vertical Ventures Climbing Tots series is designed to introduce climbing to kids ages two through five. This fun and safe program incorporates music, obstacle courses, challenges and focused climbing activities in a comfortable environment. 
CLASSES & PROGRAMS FOR KIDS AGES 2 – 5
This is an instructor led class that helps you and your little climber get more comfortable with climbing. We incorporate music, obstacle courses, and focused activities to make rock climbing very accessible and enjoyable for your child to gain exposure, coordination and experience rock climbing in a comfortable environment.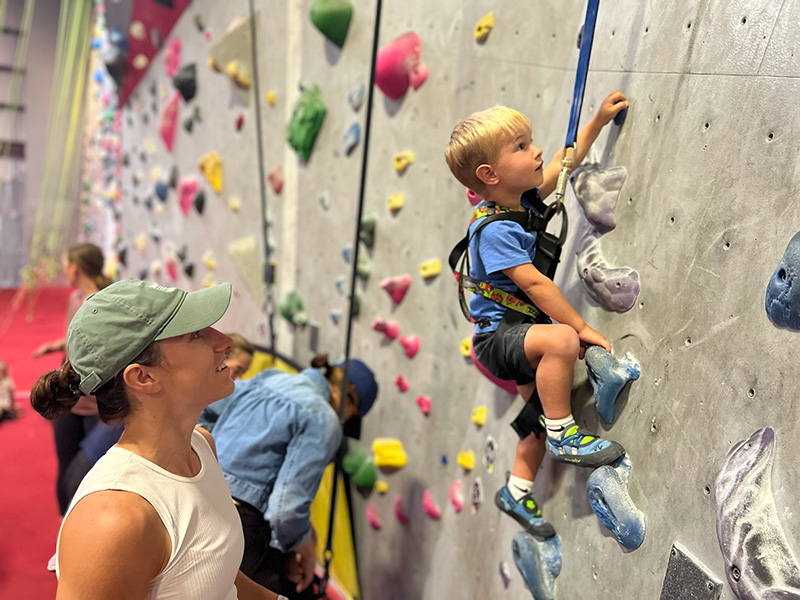 Climbing Tots Personal Training
If your toddler has been enjoying and thriving in our Climbing Tots program and wants more climb time, consider Personal Coaching. Our coaches will work 1:1 with your toddler to assist them in building their climbing skills and knowledge.